Frank Ortega
Architect and Course Director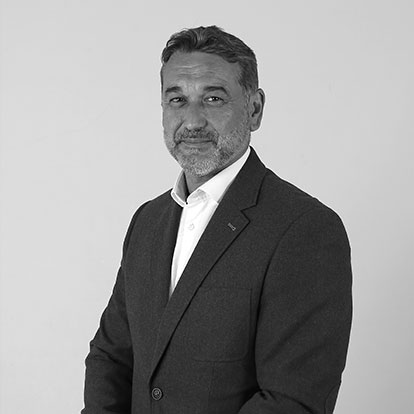 Nationality: Spanish-Australian
Education: Bachelor of Science (Architecture) – University of Newcastle, NSW. Australia (1989-1992)​ Bachelor of Architecture – University of Newcastle, NSW. Australia (1993-1995) Bachelor of Architecture – University of Camilo José Cela, Madrid.(2005) Postgraduate certificate in education (PGCE), Malaga Uiversity, Spain Internal Auditor of Quality Systems – AS/NZS ISO 9001, 9002 and 9003
Frank is our Course Director and the Link Tutor with our partner university. Responsible for the development and delivery of foundation and undergraduate programmes of study in Fashion Design & Manufacture, Graphic Design & Media and Interior Architecture & Design.
Link tutor with our partner University for the Bachelor of Arts (Hons) validated programmes.
Frank is responsible for the academic leadership of the courses, ensuring that programme planning and coordination results in the effective delivery of quality teaching on the programmes of study offered at the Academy.
Frank work closely with the teaching and administrative team to ensure that the students´ learning experience is a positive one.
Frank is also part time Tutor on the Interior Architecture & Design Programme.
Education: Project Management/Quality Assurance Manager – Health Design (1997), Former Member – Royal Australian Institute of Architects (RAIA), Former Chartered Member Australian Institute of Building (AIB), Chartered Architect in Spain (Malaga) – Reg. 1161
The Team