Elisabet Cuesta Hauge
Senior Lecturer at our Bachelor of Arts Validated programmes in Fashion Design & Development and Graphic Design & Media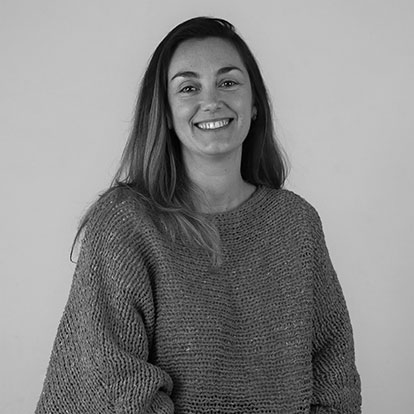 Nationality: Spanish-Norwegian
Education: Master in Fashion Design, IED Madrid. Master of Fine Arts in Computer Art, San Pablo CEU, Spain. Pedagogical Adaptation Certificate, University Alfonso X el Sabio. Bachelor's degree in Fine Arts, Facultad de Bellas Artes Alonso Cano, University of Granada.
Eli is a multitalented and very well educated designer whom we are so fortunate to have employed as Tutor in our Fashion Design & Development Department.
She has been part of the fashion industry for several years working with different companies and designers internationally and has worked as a graphic designer and led a communications department for more than four years.
The Team