Andrea Giorgi
Senior Lecturer at our Bachelor of Arts Validated programmes in Interior Architecture & Design and in Graphic Design & Media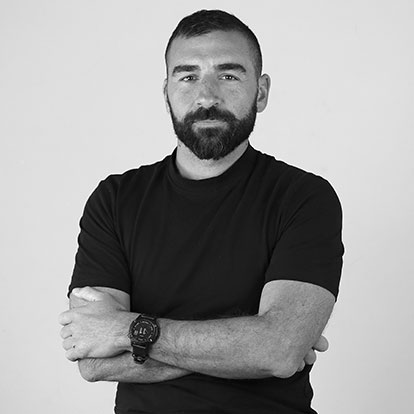 Nationality: Italian
Education: MA, Industrial Design IUAV University of Venice, Italy. BA, Industrial Design for Architecture University of Parma, Italy
Andrea Giorgi, is an Italian Designer with over 10 years of experience in multidisciplinary design projects.
He loves everything that has to do with Interior, exhibition, furniture and graphic design and has a true devotion for Design.
Andrea is a Senior Lecturer for our Interior Architect Students as well as for our Graphic Design Students. Andrea guides his students with a focus on design as a combination of function and aesthetics with a user friendly experience.
The Team