Interior Architecture & Design
More information
The Interior Architect or Designer has become a relevant figure throughout the professional industry with an important key role in the architectural field. This is due to the evolution and development of new techniques and skills in the interior sector which, inevitably, have ended up influencing the approach of a new design culture.
The Interior Architecture & Design programme focuses on interdisciplinary practice to create spaces that are functional, beautiful and that fulfil the human requirements.
The program emphasizes interior architectural design, construction technologies, theory of interior art and design, history and communication. Persuasive communication is an ongoing theme of the programme and our students will learn how to use the most up-to-date software programmes and technologies to present high-quality designs and projects.
With the application of the best design software, 3D modelling, rendering and graphics, students will arrive at valid, accurate and captivating design solutions. Students will additionally learn how to incorporate innovative, sustainable and responsible practice into their design strategies. Progressively, over the three-year programme, Interior Architecture & Design students will explore how to innovate a growing discipline through a variety of design complexities and realities of the contemporary industry.
At the Marbella Design Academy, our students are able to produce innovative interior spaces using creative approaches to spatial organization, perception, materials, furnishings and lighting.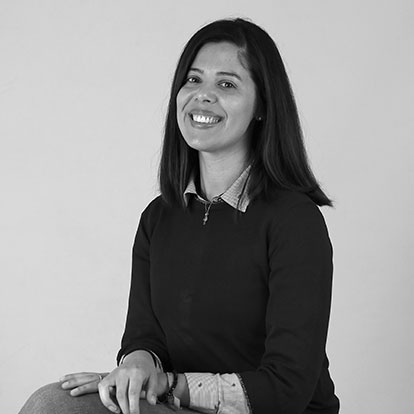 Caterina Sposato
Head of our 3 year Bachelor of Arts with Honours validated programme in Interior Architecture & Design at Marbella Design Academy.
Dr. Caterina Sposato has a PhD in Advanced Technologies for the Future of Architecture & Design, with the title of Doctor Europaeus in Environmental Strategies from the Mediterranean University of Reggio Calabria in Italy.
She has worked for the Architectural Association School of London in United Kingdom as Environment and Sustainability Adviser. Caterina is a WWF Young – Green ambassador and UN ambassador.