Fashion Design & Development
More information
Fashion Design is the application of art, creativity and aesthetics to clothing and other lifestyle accessories.
It is a global business and one of the largest employers of the world's workforce. This exciting, lucrative and growing market sector has many rich employment opportunities for fashion graduates, including Design, Buying, Marketing, PR and Advertising, Head Office positions, Styling, Pattern Cutting, Garment Technology and Sourcing, and all linked Retail and online operations.
By choosing to study Fashion Design & Development at Marbella Design Academy, you will find yourself surrounded by a hub of internationally acclaimed fashion designers and creative people. Spain is a mecca for Fashion, and some of the world's most famous fashion designers are Spanish. Besides many others, Spain is home to the famous Inditex® group, a Fashion Empire which operates over 7,200 stores in 93 markets worldwide.
The Fashion Industry has continued to grow, and there are now many career opportunities to gain successful employment across many linked areas. Our graduates work across a wide spectrum of careers in fashion, working successfully and influentially to establish their own labels or to work as company designers, freelancers, fashion consultants, merchandisers or stylists.
This very comprehensive course will give you a professional insight into all the different job roles and career opportunities that exist within the fashion industry.
You will have the opportunity to learn not only the theoretical and practical skills required of a fashion design role, but also essential personal skills such as self-confidence, presentation, organisation, the ability to work with others and an opportunity to discover and express your own creative identity.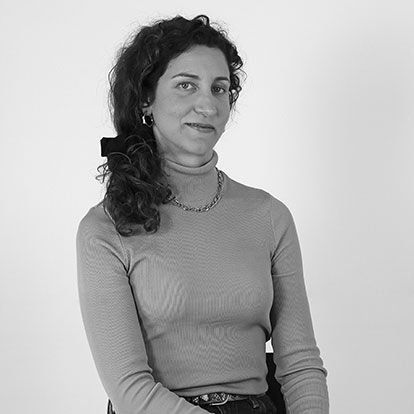 Natalia Rivera
Head of our 3-year Bachelor of Arts with Honours validated programme in Fashion Design & Development at Marbella Design Academy.
Natalia is a passionate fashion designer, highly driven and extremely creative. She is an intuitive researcher and concept creator. Highly committed and with good communication and teaching skills, she focuses on the students to develop their design skills to the highest level.
Natalia has an in-depth knowledge of the fashion industry.
She is highly experienced in Visual Merchandising, Styling and teaching.
Natalia has her own successful fashion company – NATALIA RIVERA