Jean Pierre M. Costa
Head of our 12 weeks Design Foundation Course at Marbella Design Academy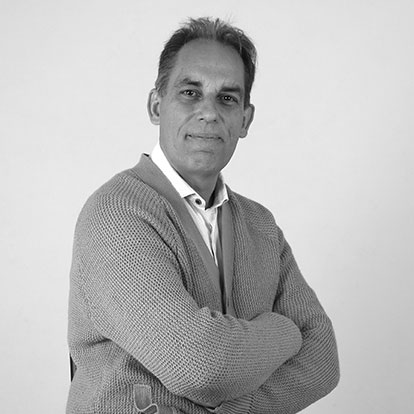 Nationality: Portuguese
Education: Graphic Design – Universidad IADE, Lisbon; Teaching – Universidad de Algarve; Video, Web Design, AutoCAD – Professional formation workshops & courses
Jean-Pierre has been a professional designer and teacher for more than 20 years within the fields of graphic, industrial, interior and web design.
Jean Pierre is the Head of our Design Foundation Course. In the Academy, he's known as the problem solver among students when facing software crisis. he's also fluent in four languages helping around with foreign students.
Jean-Pierre is passionate about design and the thinking process associated with it. He is always looking for a creative outside the box solution.
The Team